2021 National Cycling Competition at Buddha Museum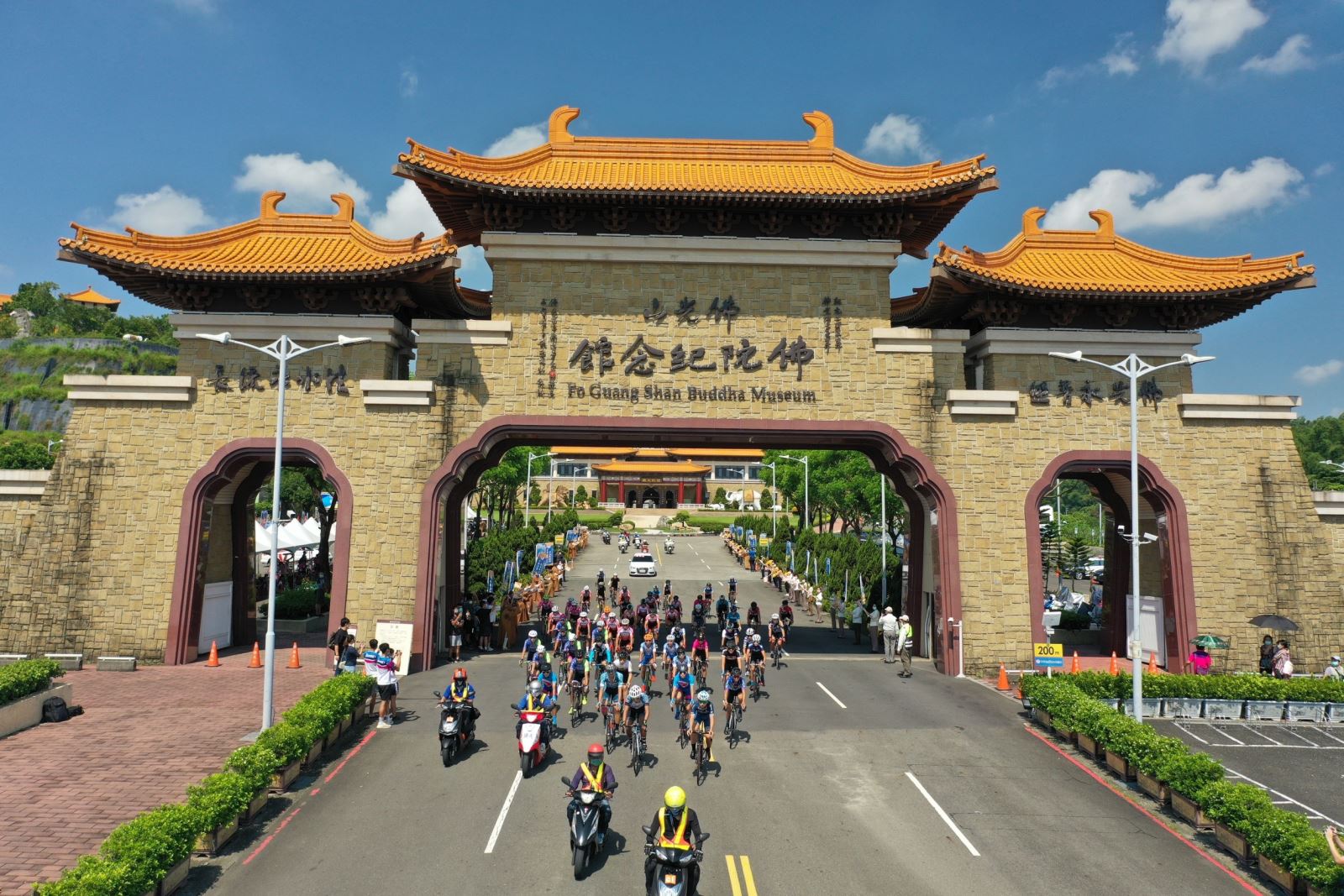 Supported by the Kaohsiung City Government, with the guidance of the Sports Development Bureau, and co-organized by Fo Guang Shan and E-Da, the National Cycling Competition began at the Buddha Museum for the first time on 9/17. Serving as training for the 2022 Asian Games in Hangzhou, the competition also promotes competitive cycling for young adults. For the first time, the National Cycling Competition located the race around Dashu District, Yanchao District, Dashe District, and E-Da Theme Park for a challenging new route. With Fo Guang Shan Buddha Museum as the start and finish point of the competition, the contestants cycled 34 kilometers, riding through many well-known landmarks such as the E-Da theme park and the cable-stayed bridge. Increasing the difficulty of the competition, the contestants passed through the steep and winding terrain of Dashu District to the central mountain range.
The Kaohsiung City Government aims to build sports into the brand of the city by enforcing "industry," "people," and "competition" as the promotion of sports, further enhancing Kaohsiung's sports industry and economic development. The event combines famous scenic locations, as well as local agricultural products of Kaohsiung City to promote tourism, economics, and sports for the future.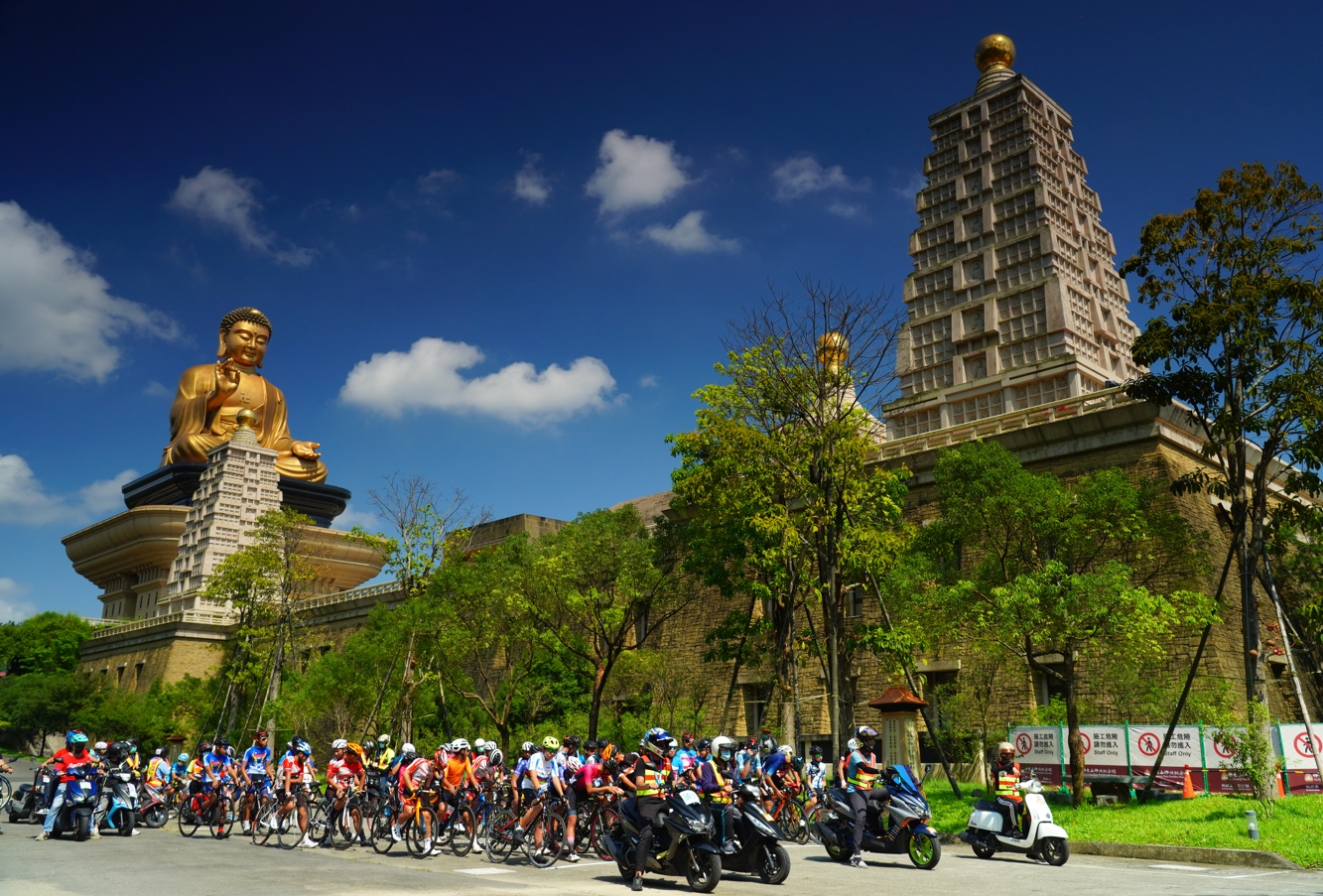 As the starting and end point of the competition, Fo Guang Shan Buddha Museum is one of the most popular landmarks in Kaohsiung. In the past years, Fo Guang Shan has actively participated in educational, cultural, and medical activities, as well as sports, actively interacting with the society, advocating the integration of both Buddhism and everyday life. The post-competition award ceremony took place on the Great Path to Buddhahood at the Buddha Museum, symbolizing the victory of those who persisted through difficulties and challenges. All participants of the competition also created a historical moment with the Fo Guang Shan Buddha Museum.
In order to qualify for the national team and compete internationally, all contestants gave their best during the competition. Asian Games gold medalist Xiao Meiyu, Asian Championships double female athlete Huang Tingyin, National Road Champion Chen Jianliang, champions of Times Trial Du Zhihao, Lu Shaoxuan, Wu Zhihao, Zheng Keyuan, and Zhang Tingting all participated in the event, creating an intense atmosphere for the competition. Through these competitive races, the young contestants will accumulate more experience for higher levels of competitive events in the future.
---