Cruise Visitors Return to Buddha Museum
2023/04/01
Bridging the World
Since the outbreak of the pandemic, international cruises have been suspended from entering Taiwan. The arrival of international cruises in March restarted the pilgrimage journey of international tourists to the Buddha Museum. Four cruise ships, including Seven Seas Explorer, Westerdam, Nautica, and Seven Seas Mariner carried over 500 tourists from the United States, Canada, Australia and Europe to the Buddha Museum.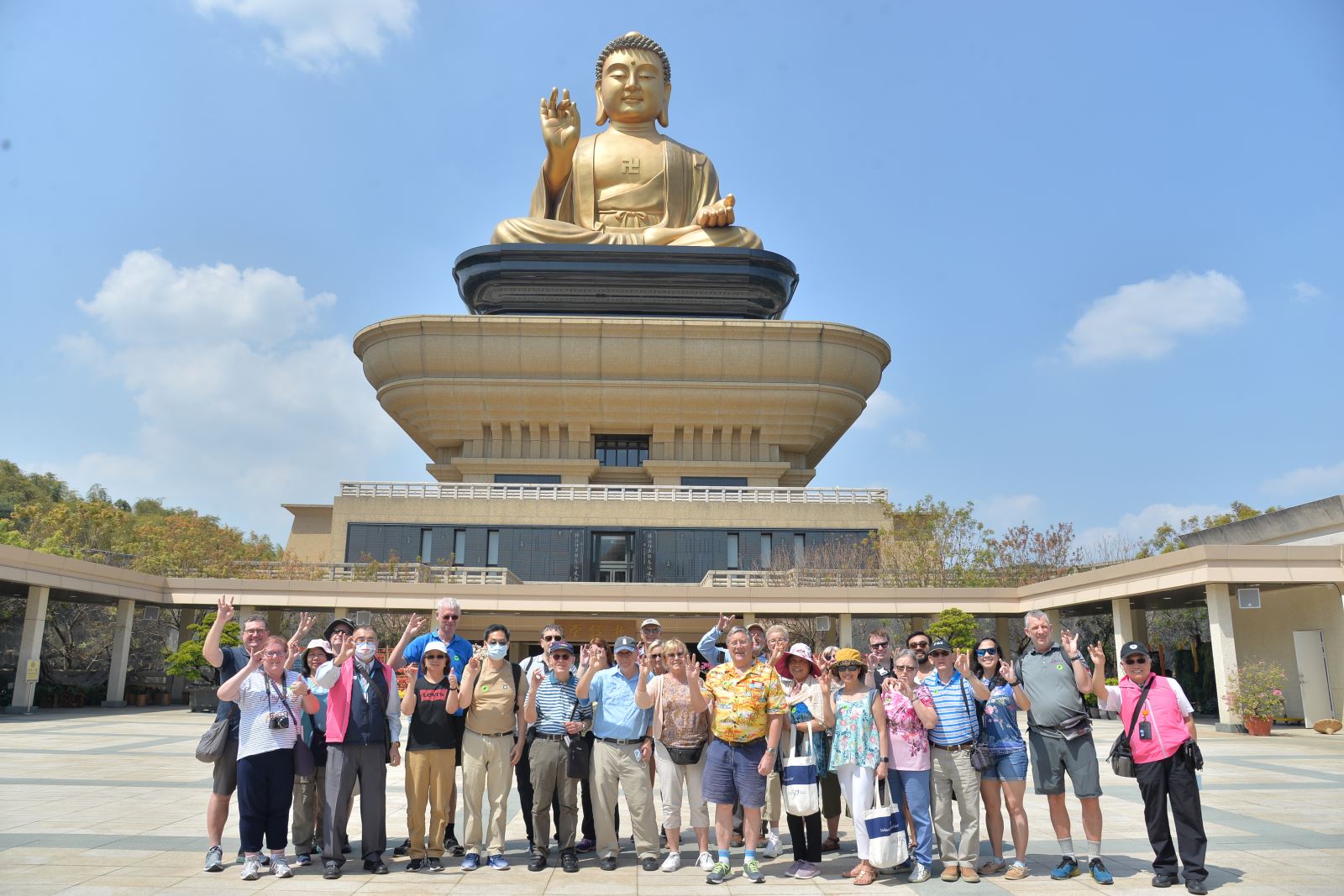 Tourists pose with Fo Guang Big Buddha
The International Affairs Department provided detailed explanations at several locations within the Museum, allowing international tourists to better understand Buddhist culture and teachings. Although most of the tourists are not Buddhists, they were deeply attracted by the Museum's spiritual and peaceful atmosphere. With its unique architecture and friendly environment, Fo Guang Shan Buddha Museum has become one of the most popular tourist attractions among cruise visitors in recent years.
Tom and his wife from the United States visited the Buddha Museum for the first time, and were amazed by the architecture and vegetarian food. Lizzie, another tourist from the United States, was pleasantly surprised that weddings can be hosted at the Five Harmonies Pagoda, and commented on the venue as "creating a meaningful and romantic atmosphere."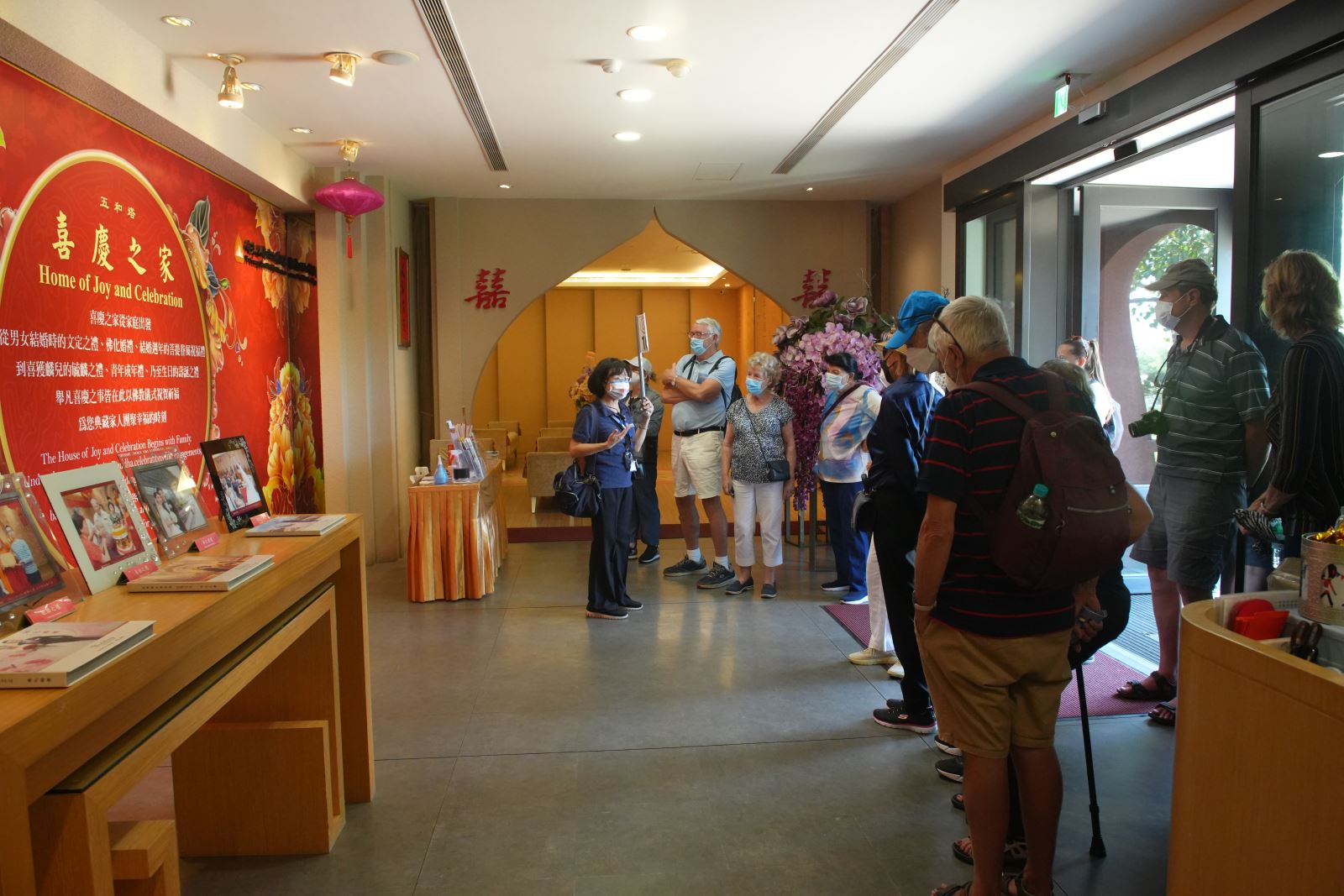 Tourists visited Five Harmonies Pagoda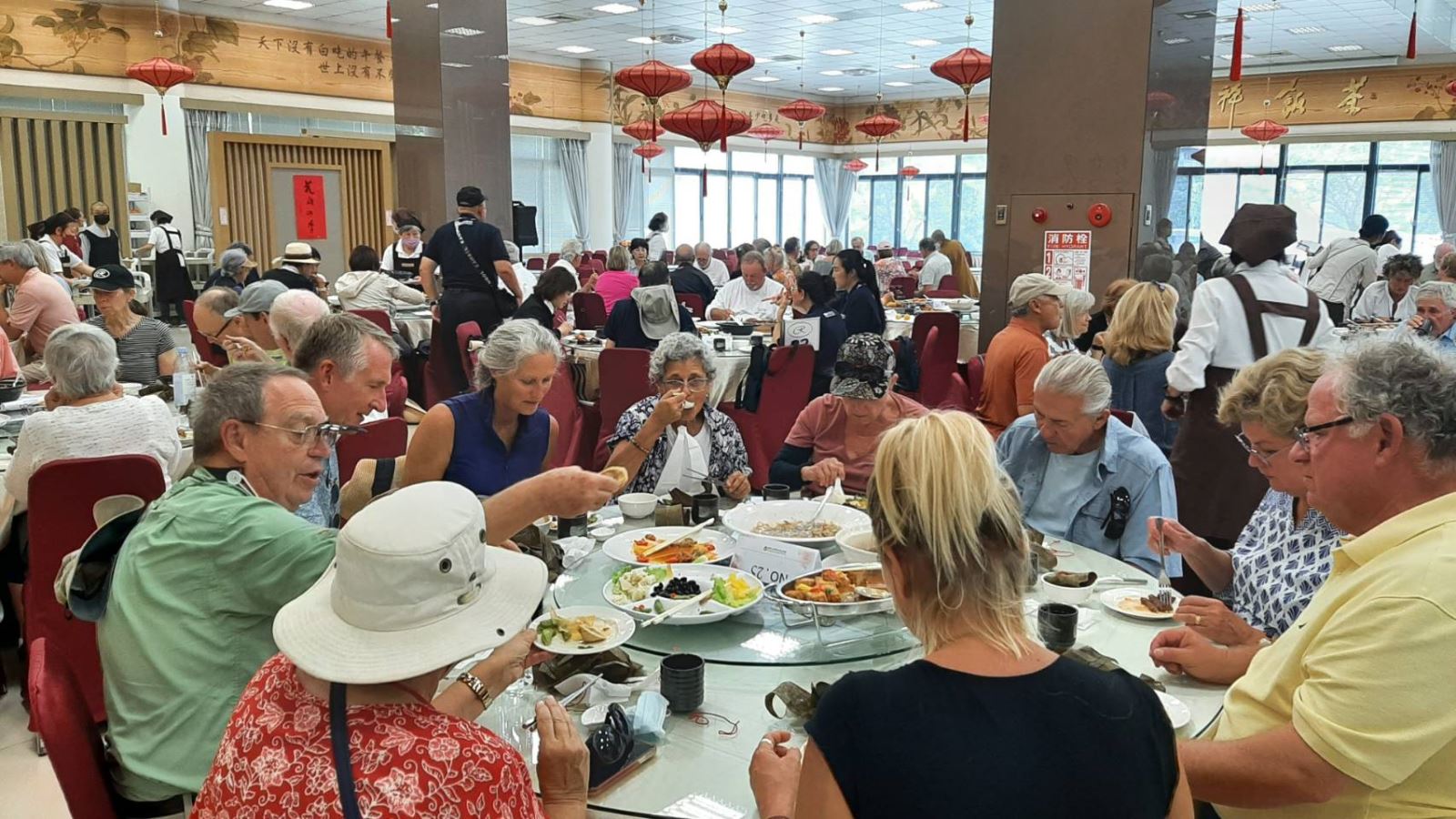 Tourists having Vegetarian food
In May and June, two more cruises, the Hanseatic Nature and Insignia, will be expected to dock in Kaohsiung. As a landmark in Kaohsiung, the Buddha Museum is ready to receive more tourists as the international cruise market continues to expand.
---